Manage Your S- corp Payroll Easily
Complete payroll solutions designed to meet your S corp payroll requirements.
Get Started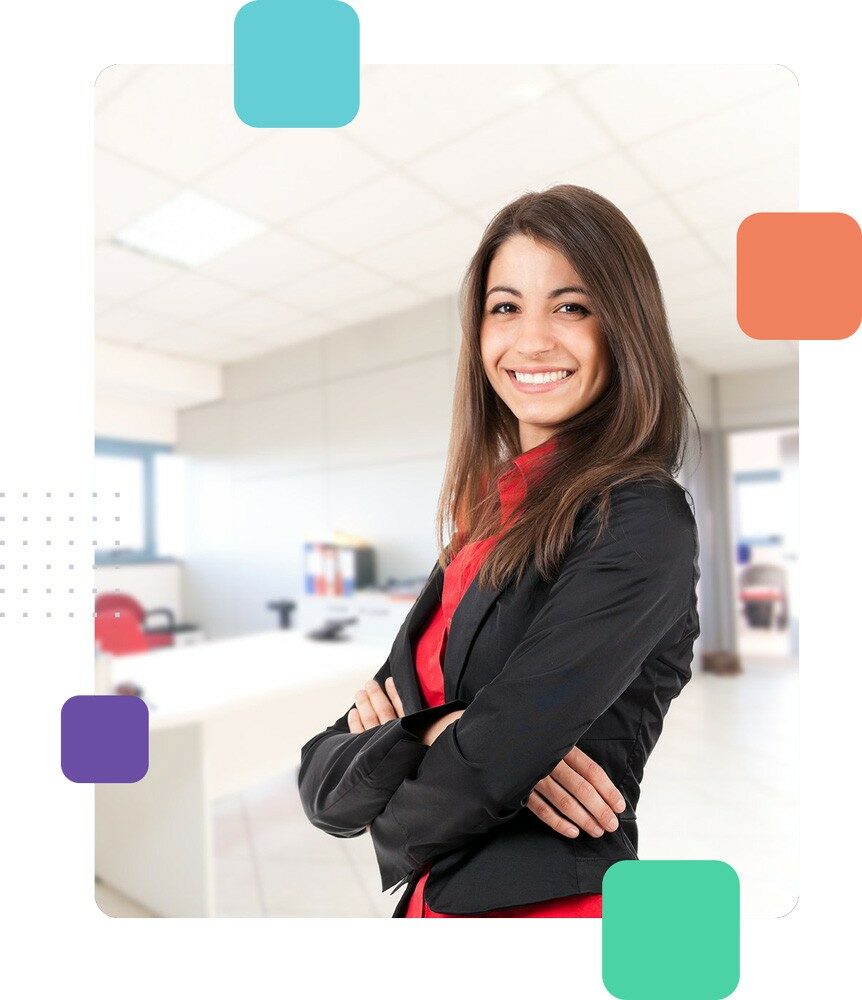 We take care of your S-corp payroll requirements
Payroll processing and management can be complicated enough with even one employee. Our complete payroll solutions have a dedicated team to eliminate payroll tax errors and save you time and money.
Payroll for S-corp
Your complete S-corp payroll solutions include shareholder payroll processing and s corp accountable plans.
Reasonable Compensation
Optimize your required S-corp officer compensation easily to minimize your self-employment tax.
S-corp payroll taxes
Our experienced payroll team handles all your payroll tax registration and pays S-corp payroll taxes.
S corp payroll
As an S corp owner, you must pay yourself a reasonable salary subject to payroll taxes such as Social Security and Medicare. Our complete payroll solutions help manage your S corp payroll and ensure compliance with all payroll tax regulations. By staying on top of the S corp payroll, you can avoid costly penalties and fines and ensure your business complies.
Payroll outsourcing is tailored to small businesses, self-employed, and S corporation owners
Pay your workforce on time and grow your team. We'll keep you and your hires complaint with ever-changing taxes and regulations.
Complete payroll solutions
Managing payroll can be a complicated and time-consuming task for a small business owner. Our complete payroll solutions provide a way to outsource the entire payroll process to NumberSquad, saving you time and resources. With can help attract and retain top talent.
Reduce expensive payroll errors
Payroll tax errors can result in costly penalties, fines, and legal consequences for small business owners. With our complete payroll solutions, you can streamline your payroll processes, reduce the risk of errors, and help your business run more efficiently.
Focus managing your team
Our complete payroll solutions include calculating and processing employee payroll, managing tax payments, and maintaining accurate records. By utilizing our complete payroll solution, you can ensure compliance with payroll tax regulations while freeing up time to focus on other areas of your business.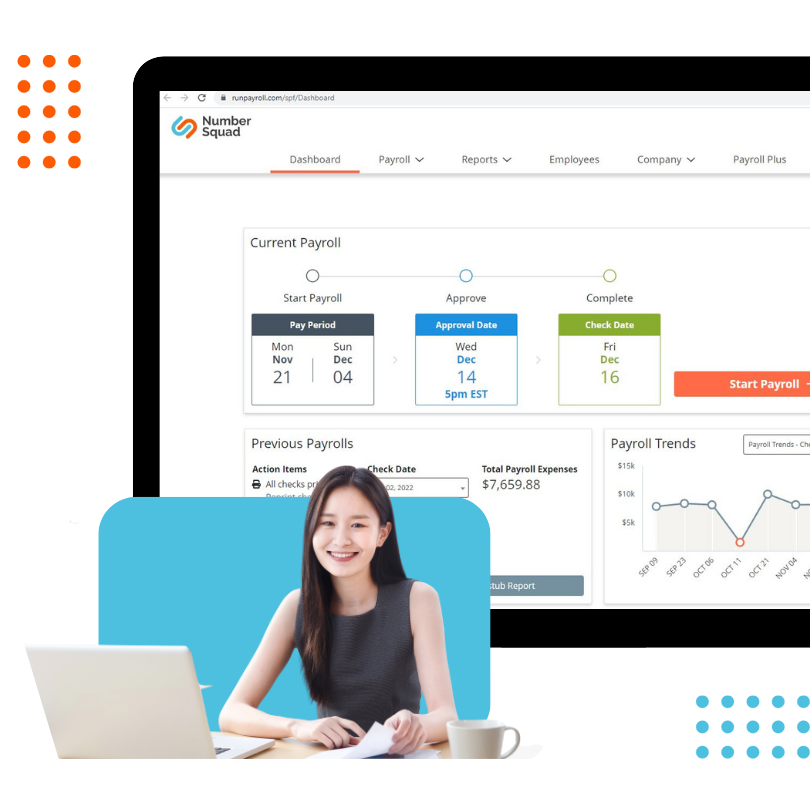 Single touch payroll
Payroll outsourcing that saves you time and trouble. Payroll apps with simple platform and seamless features.
Stress-free payroll managment
Get all the payroll features you need to grow your business.
Delegate all your payroll tasks to us, you grow your team
Help from payroll experts, who care
about your team
Payroll taxes filed
Our experienced tax professionals can guide you through the payroll tax process and help you devise a sound decision.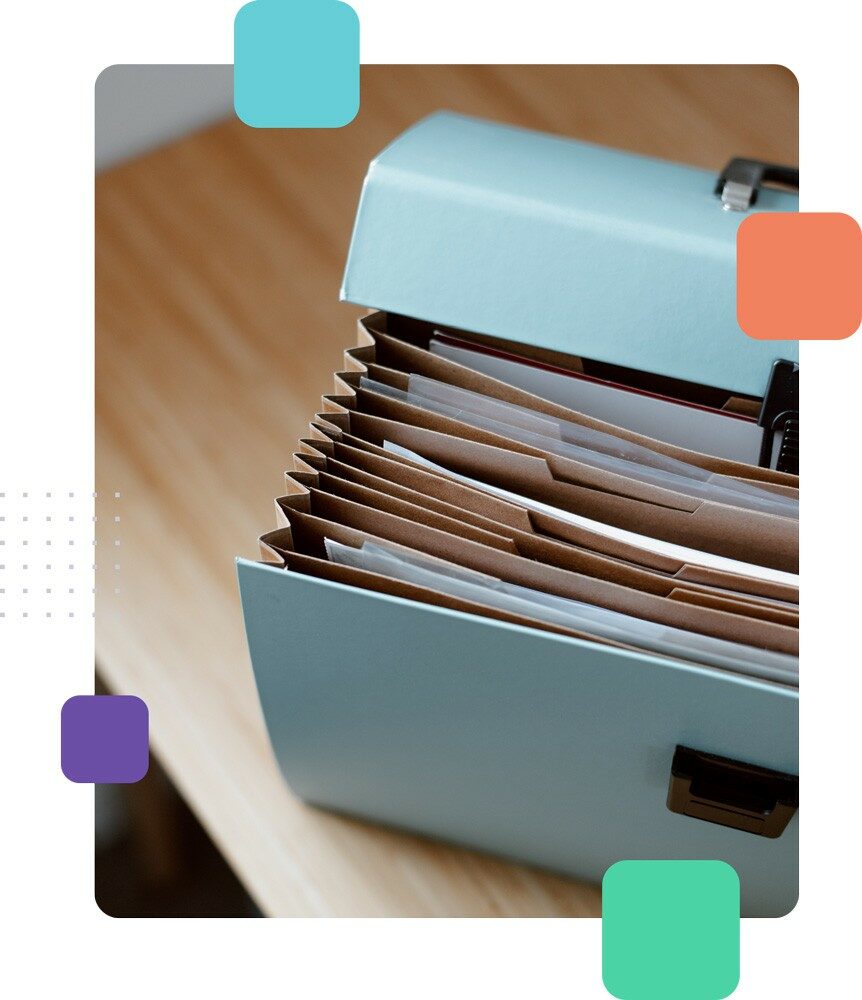 Payroll Resourses For Small Business Owners
Frequently asked questions
We process your employees paychecks, file all federal and state payroll returns, and pay your federal and state payroll taxes. Accurate, flexible & efficient payroll management service for your growing business.
We provide you year-end reports: w2s and W3.
NumberSquad main office is located in Fairfax, VA. We provide payroll service to any small business located in Virginia, DC and MD.